Shipping

We offer free insured shipping for all orders over £28. Order processing takes 1-3 business days before shipment. Once your item/s is dispatched, the estimated delivery time is:

- UK: 6-10 business days
- USA: 7-12 business days
- Australia: 7-18 business days
- Canada: 7-18 business days
- Europe: 7-12 business days
- Rest of the World: 12-20 business days
30 Days Money-Back

We have a 30 Day Money-Back Guarantee Policy upon the day you receive your order!

Please contact the HAPPIER DOGGO team at support@happierdoggo.com, if you are unsatisfied with your order by ANY means!  
View full details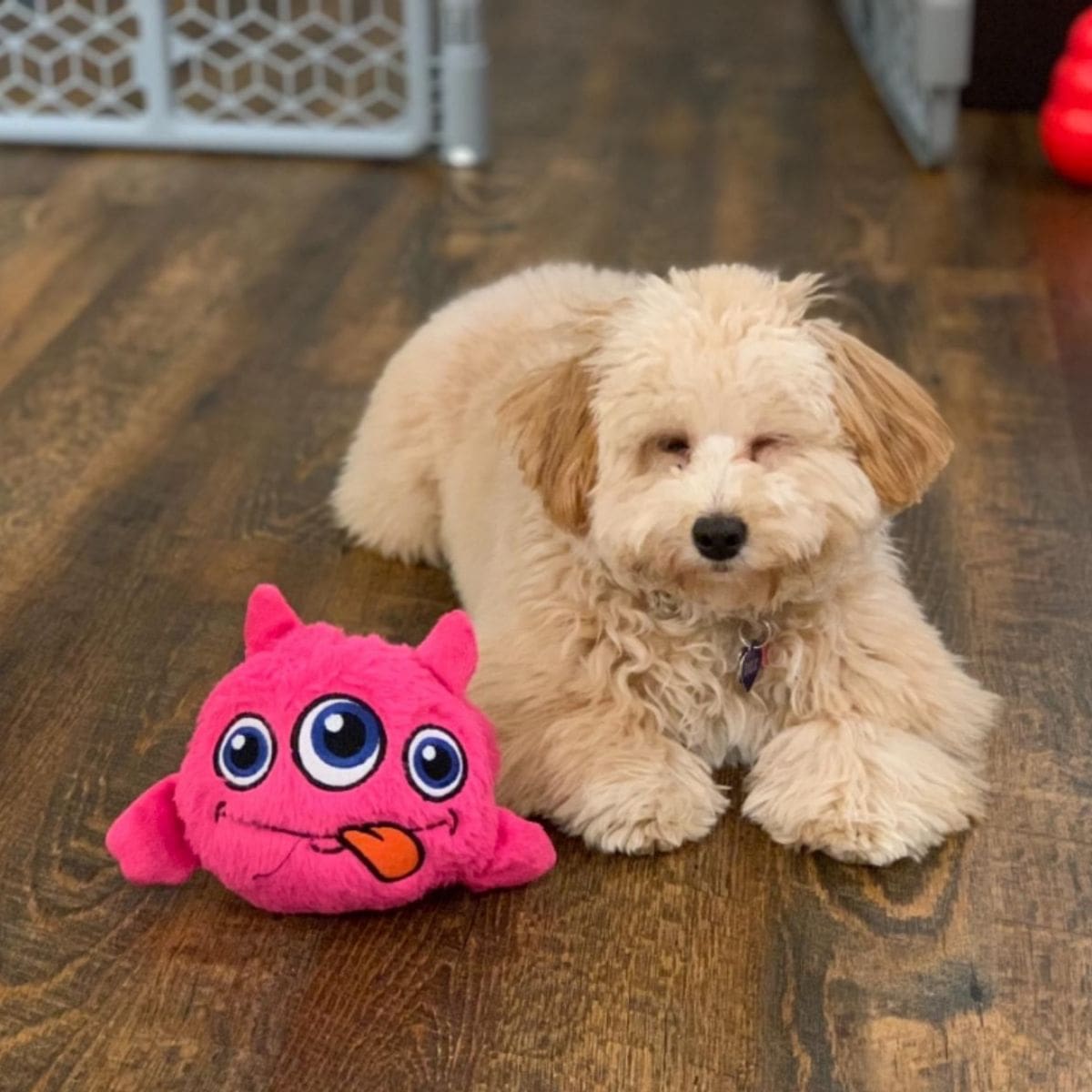 See how other dogs are enjoying their Crazy Monster
Keep Your Dog Active and Engaged with the Ultimate Dog Entertainment Toy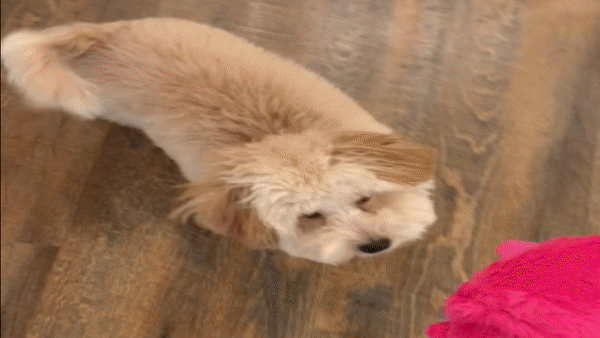 Introducing the Crazy Monster™
An innovative toy with features that can capture your dog's attention and interest, such as jumping, barking, and making exciting noises. The motion-activated sensors encourage your pup to keep playing, helping to reduce anxiety and boredom while promoting active playtime fun.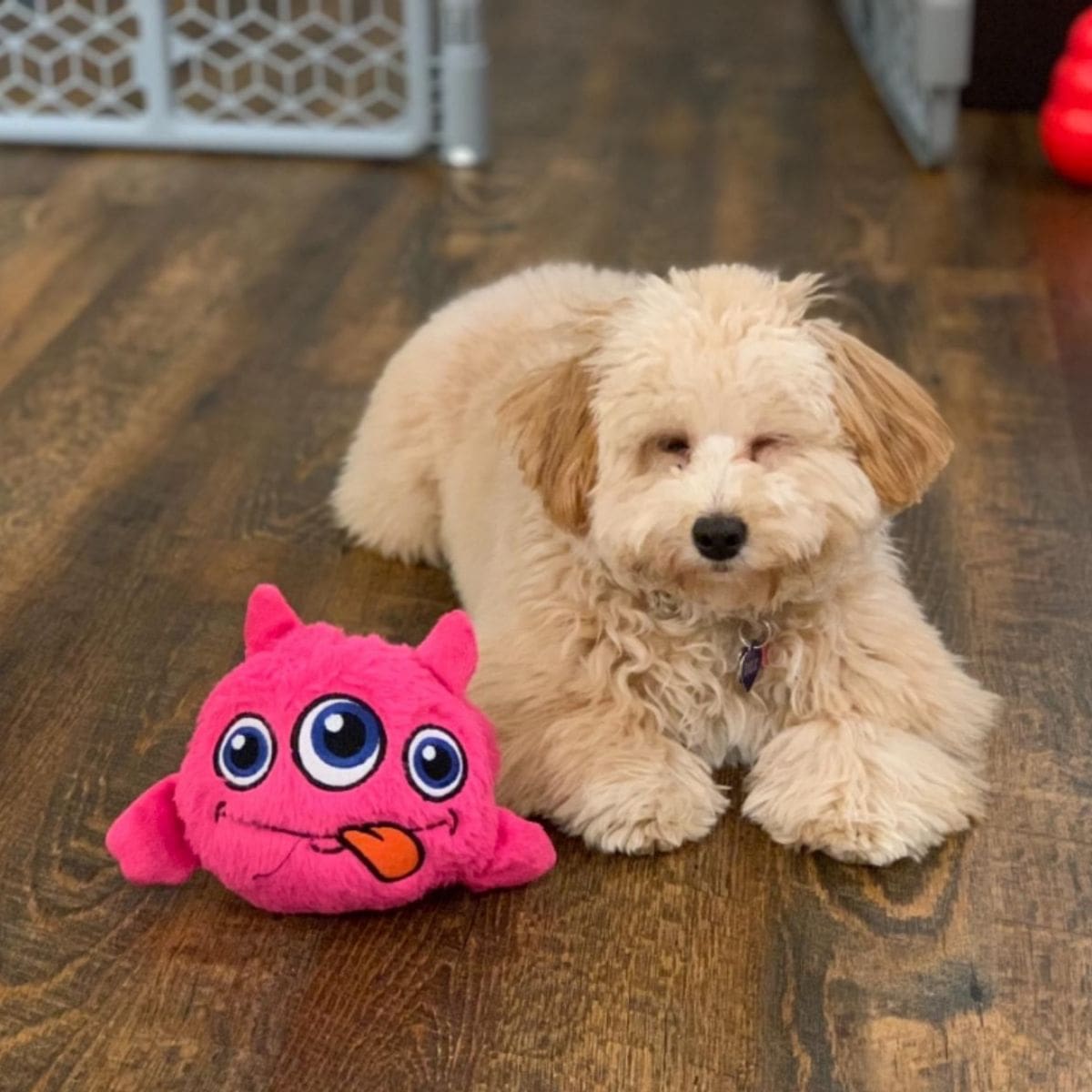 A Healthy and Happy Dog is Just a Toy Away
Imagine your dog happy and healthy with regular use of the Crazy Monster™. The toy is designed to promote active playtime fun in dogs of all sizes and ages, which can aid in muscle growth and development. Plus, the motion-activated sensors keep their brain stimulated and active.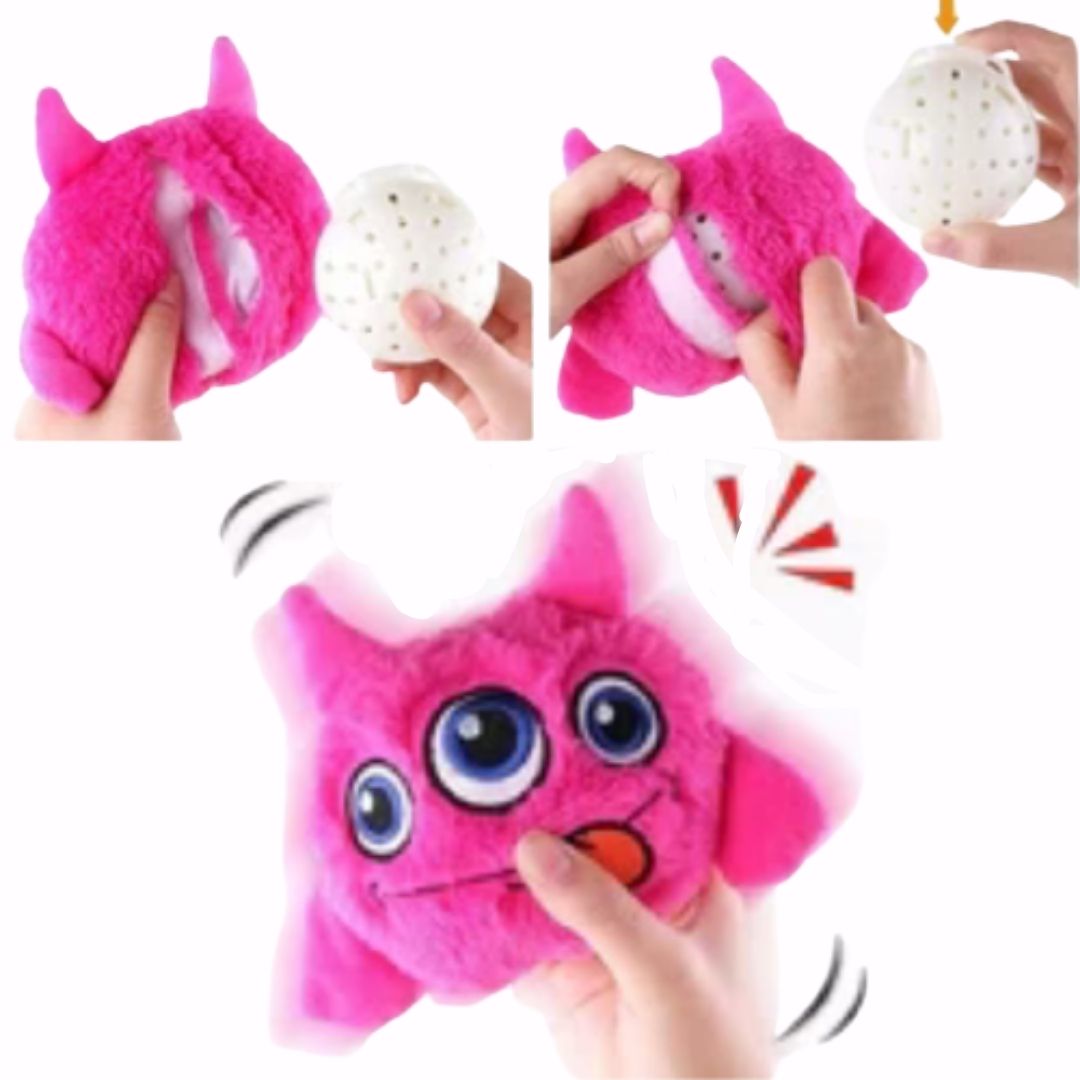 Set up in Minutes for Hours of Fun
It's easy to set up the Crazy Monster™. Simply unfasten the Velcro, unscrew the battery cover with the included screwdriver, and insert the included AAA batteries. The toy will automatically turn on whenever it is shaken or thrown, and the automatic sleep function will turn it off after inactivity to save battery life.
Hilariously Entertaining
Zoe absolutely loved it, as you can see from the video. 😂😂. It was delightful watching her play with it., seems pretty sturdy, it says to bounce it on the floor, it is not a bouncing toy but can handle q drop for sure. Once they get used to the noise, the doggies seem to want something else to play with tho.
My dogs favorite toy
My dogs love this toy! I need to get another one! It activates randomly when they are playing with it and they go bananas.
My puppy adores this!
Goober loves his new friend!
Giggle ball is her favorite dog toy of all time.
Oh my gosh, how can I describe how happy it makes me to see my dog have such a wonderful time nonstop.She is so in love with this toy. Friday nights my dog gets a special treat or toy to play with for a while.She goes absolutely crazy for the giggle toy and will choose it every time over other toys. Not sure who has a better time, her playing with it or me seeing her enjoy it so much. So if you are looking for nonstop fast & fun activity your dog can enjoy the giggle ball is it.
MY PUPPY LOVESSS IT
HAHA my puppy enjoys this toy. once he found out in order for it to make noise is to somewhat kind of drop it or hit it hard. he now throws it everywhere i feel so bad for my downstairs neighbors lol
FREE Delivery

FREE Delivery on orders over £28 to UK or Ireland

30 Days Money-Back

Try us for 30 days. Not in love? Full refund according to our Refund Policy