Shipping

We offer free insured shipping for all orders over £28. Order processing takes 1-3 business days before shipment. Once your item/s is dispatched, the estimated delivery time is:

- UK: 6-10 business days
- USA: 7-12 business days
- Australia: 7-18 business days
- Canada: 7-18 business days
- Europe: 7-12 business days
- Rest of the World: 12-20 business days
30 Days Money-Back

We have a 30 Day Money-Back Guarantee Policy upon the day you receive your order!

Please contact the HAPPIER DOGGO team at support@happierdoggo.com, if you are unsatisfied with your order by ANY means!  
View full details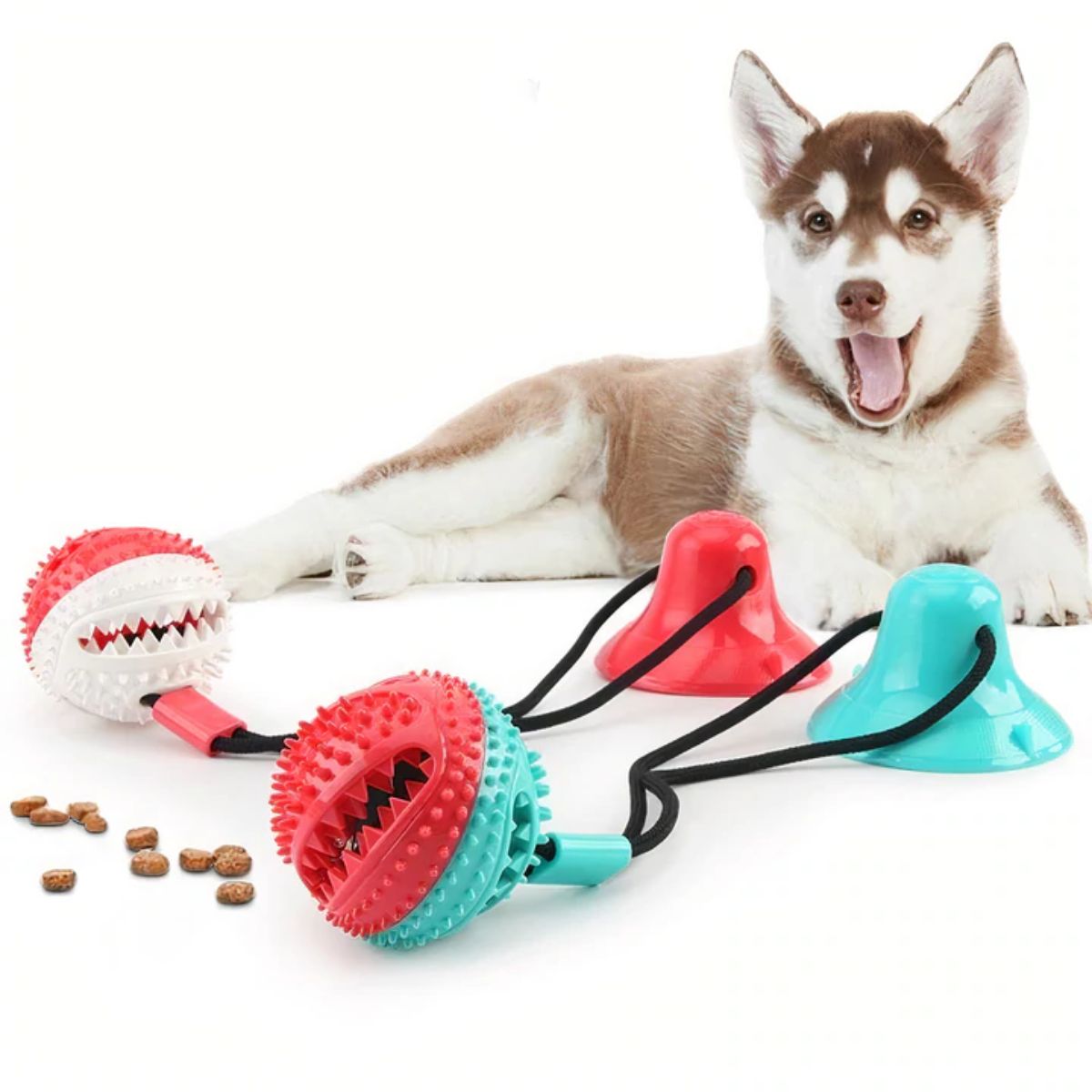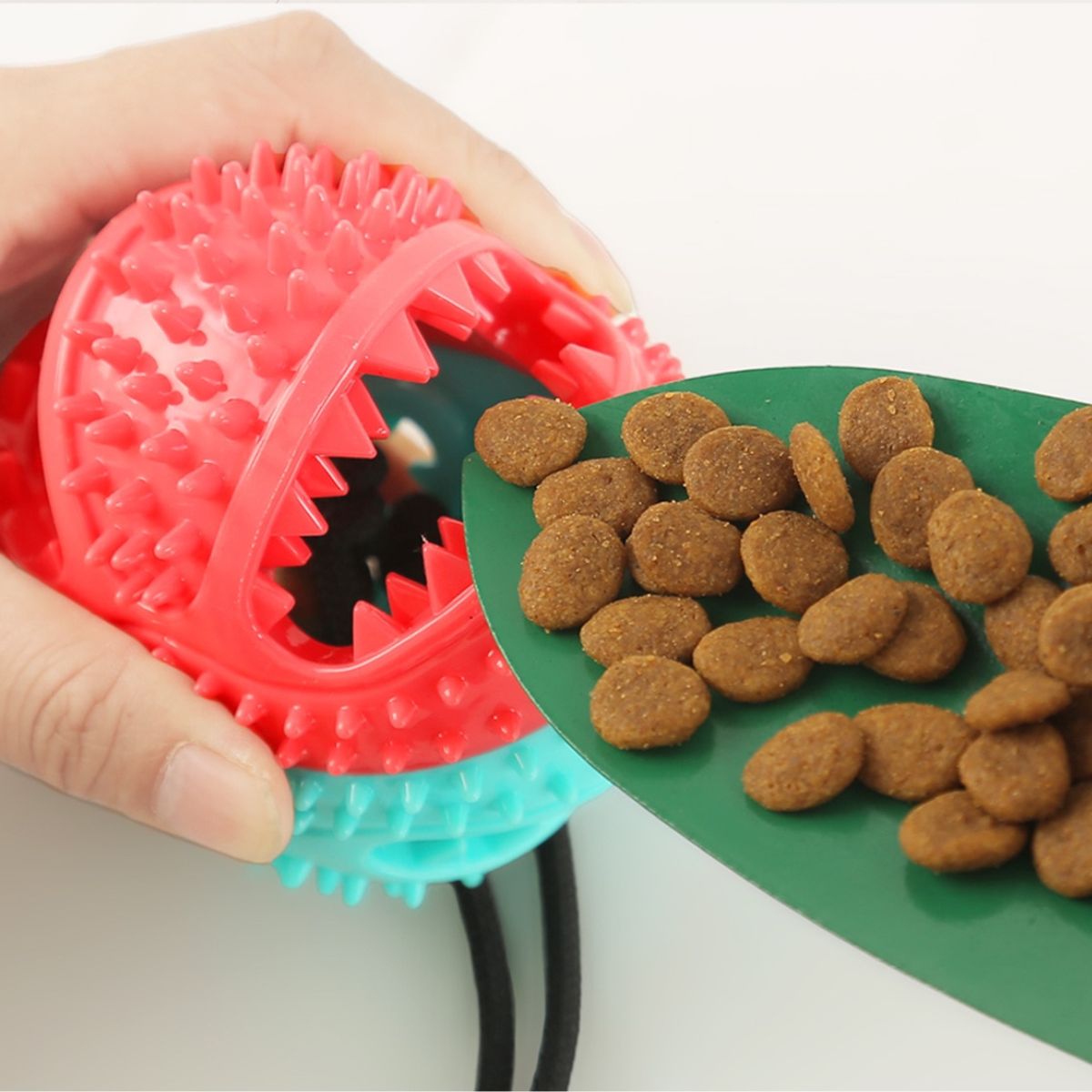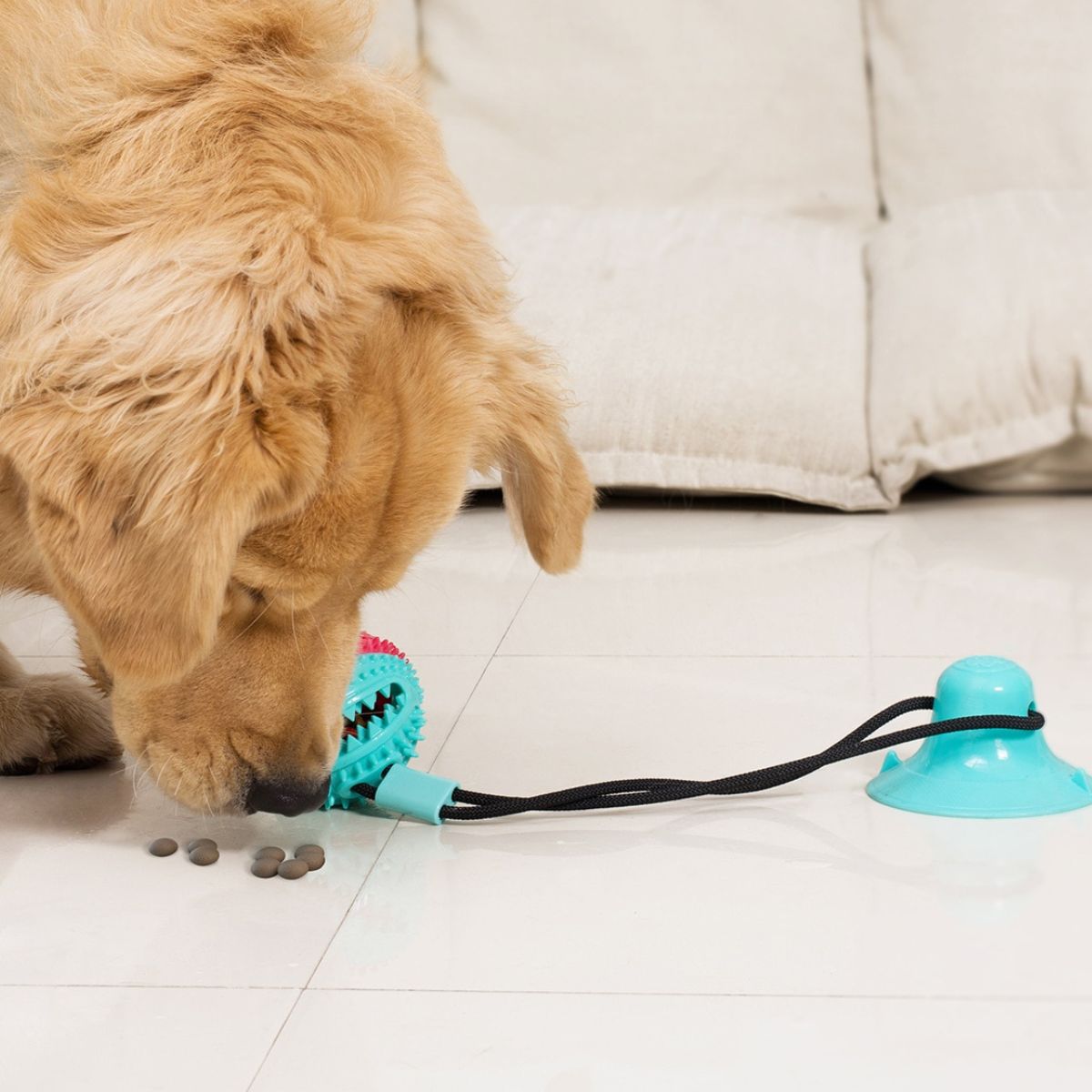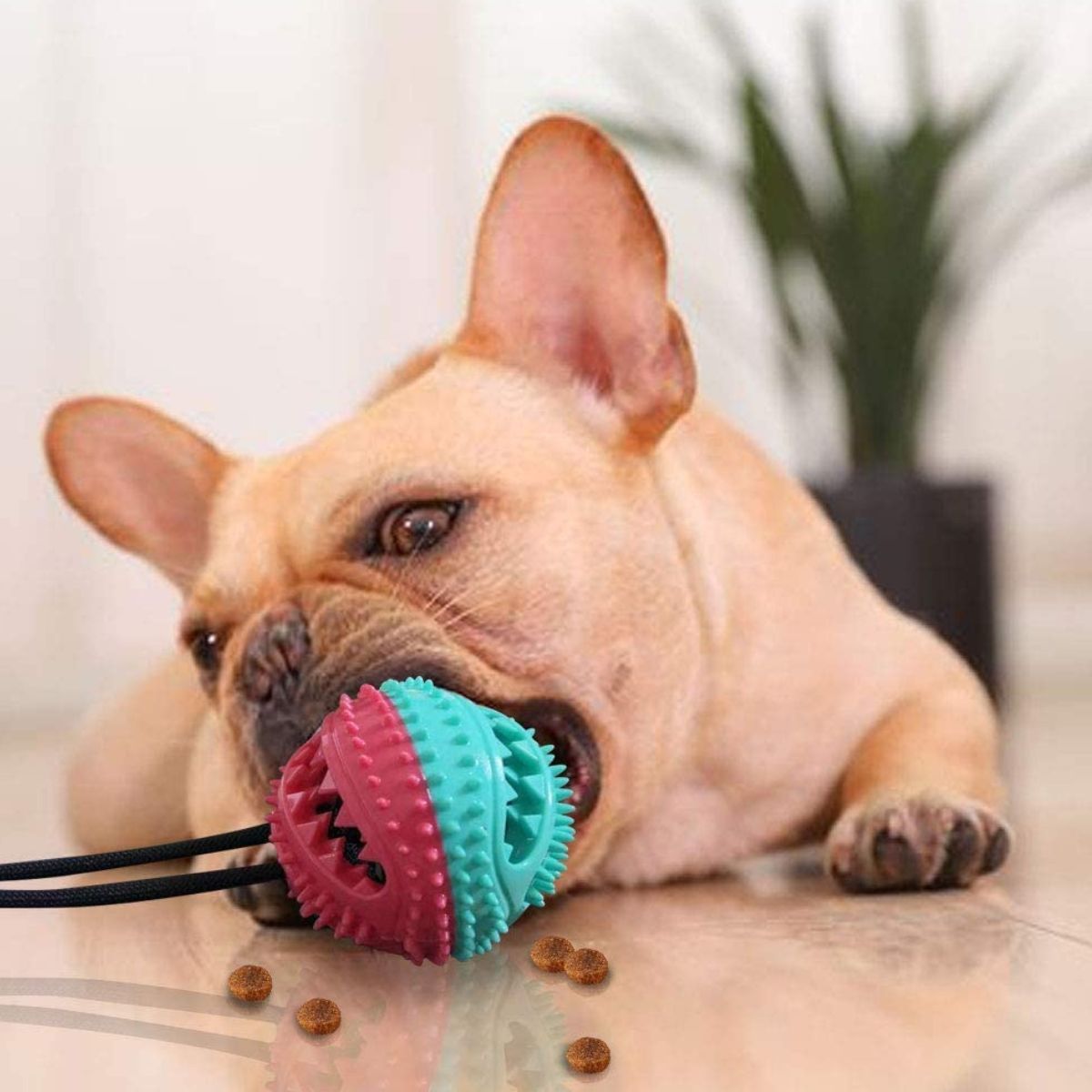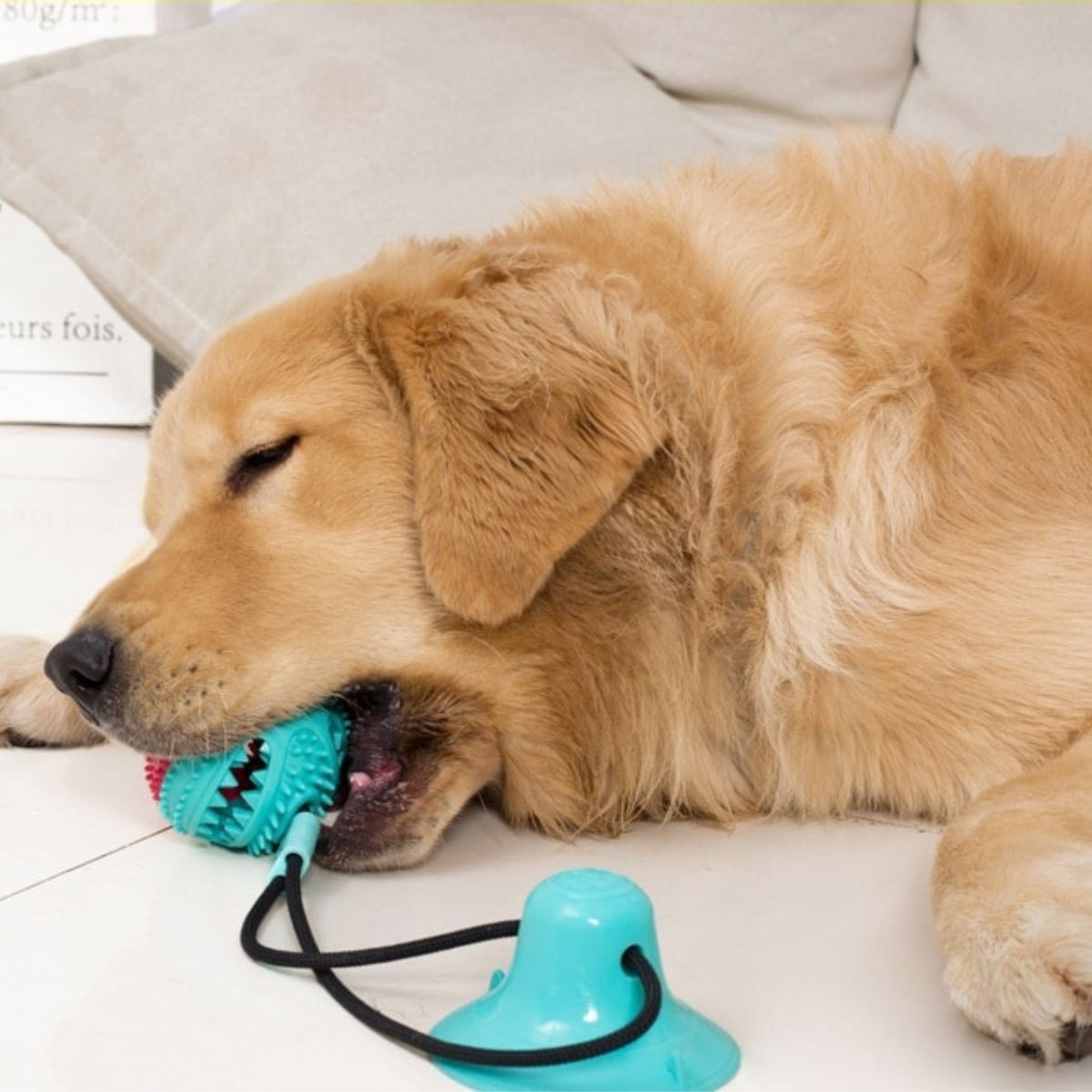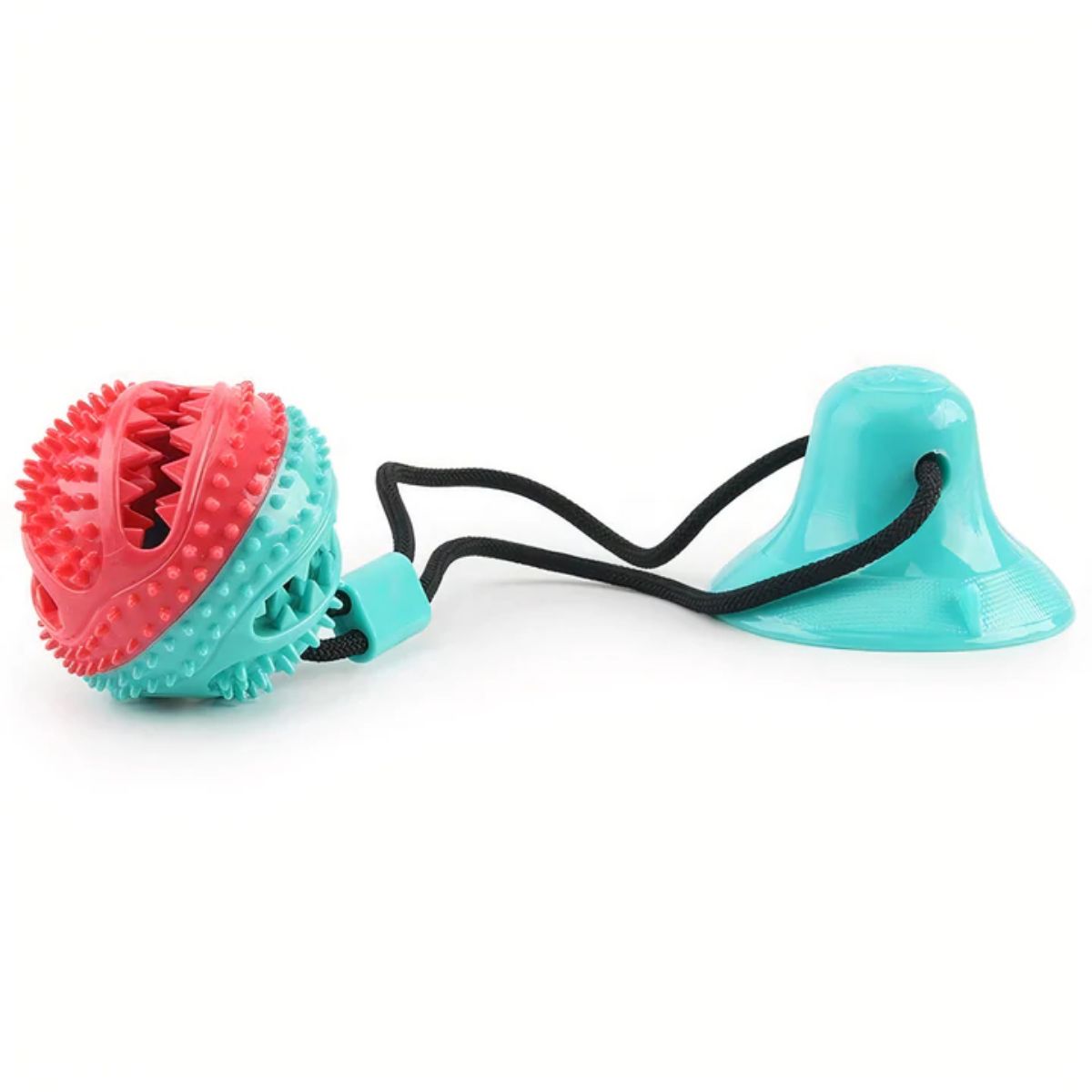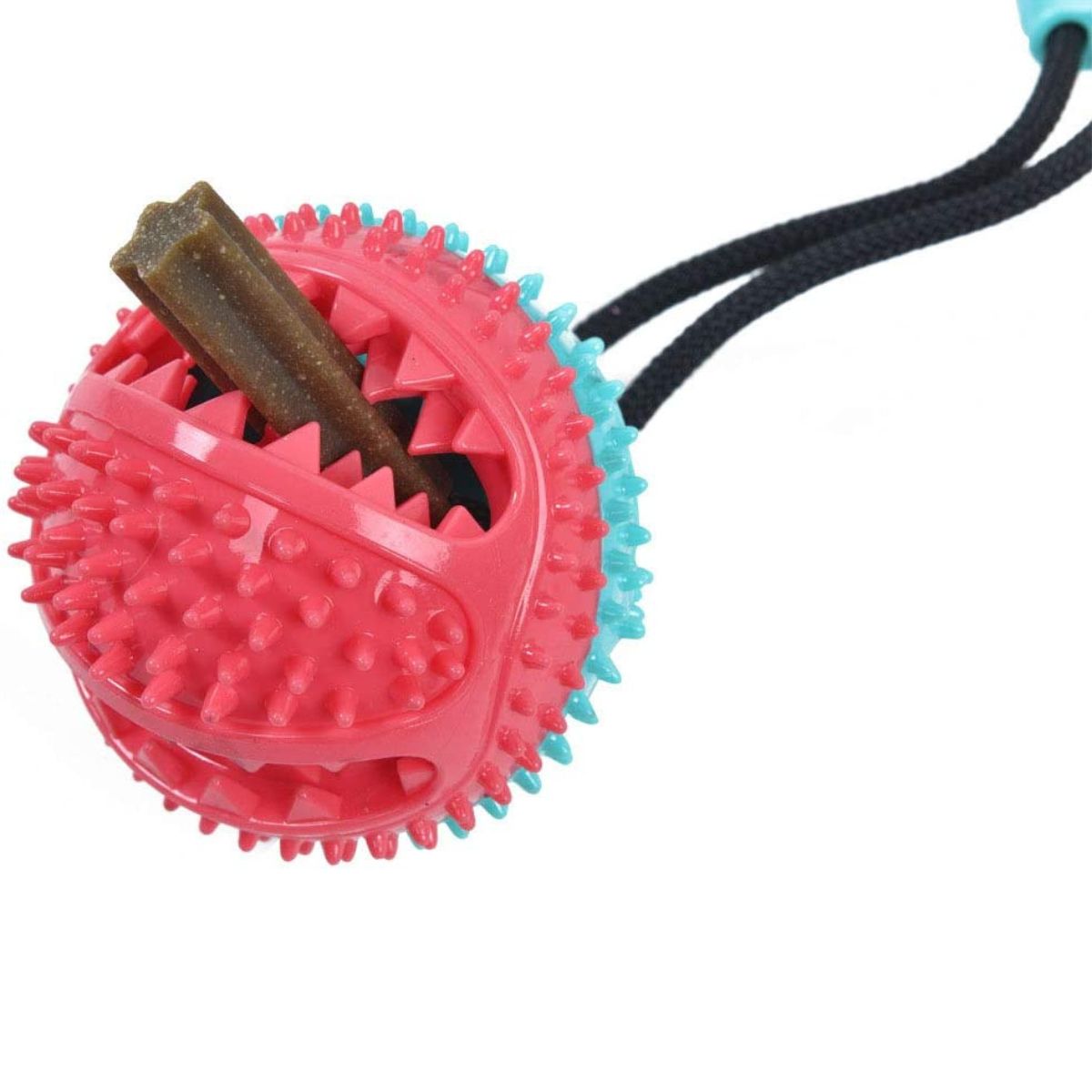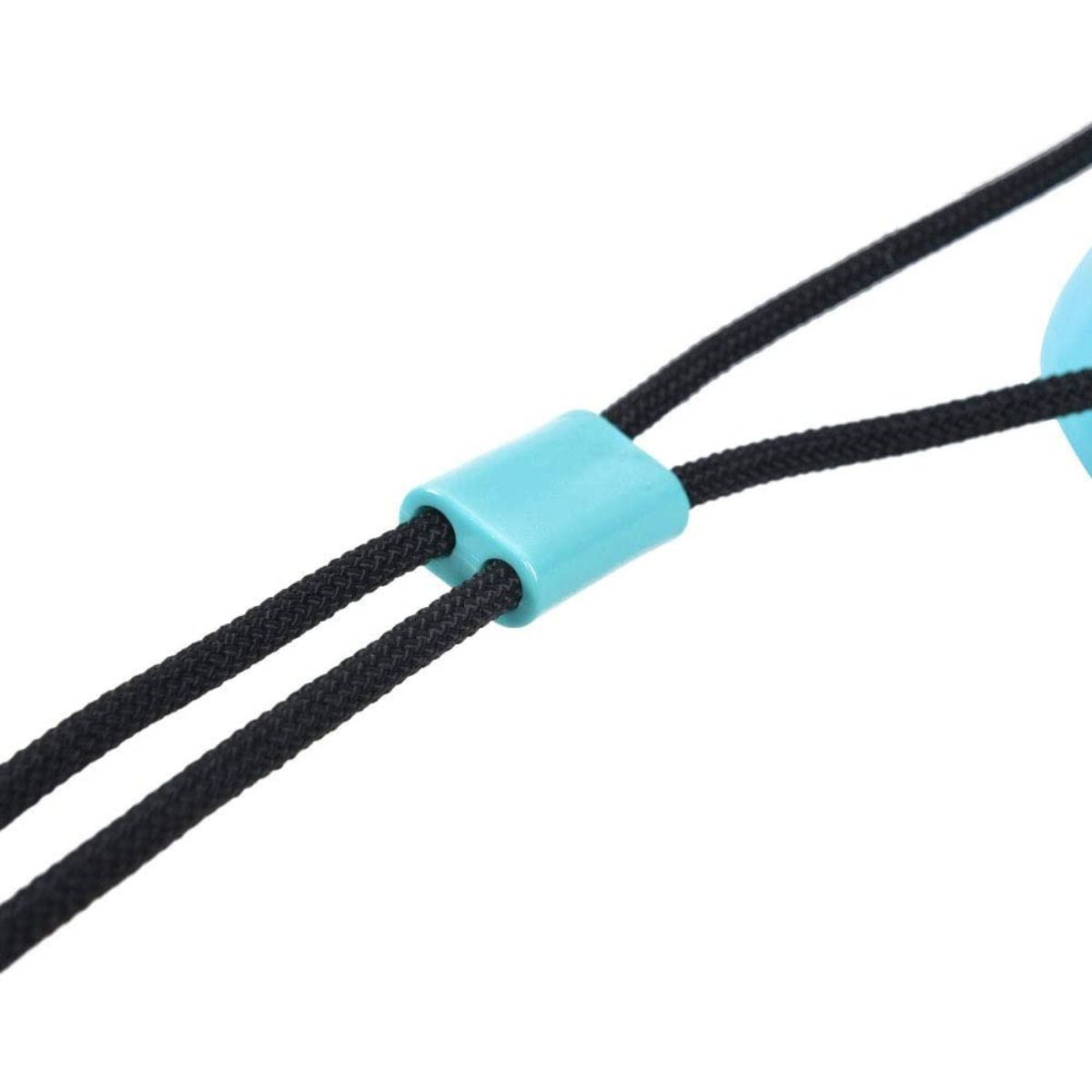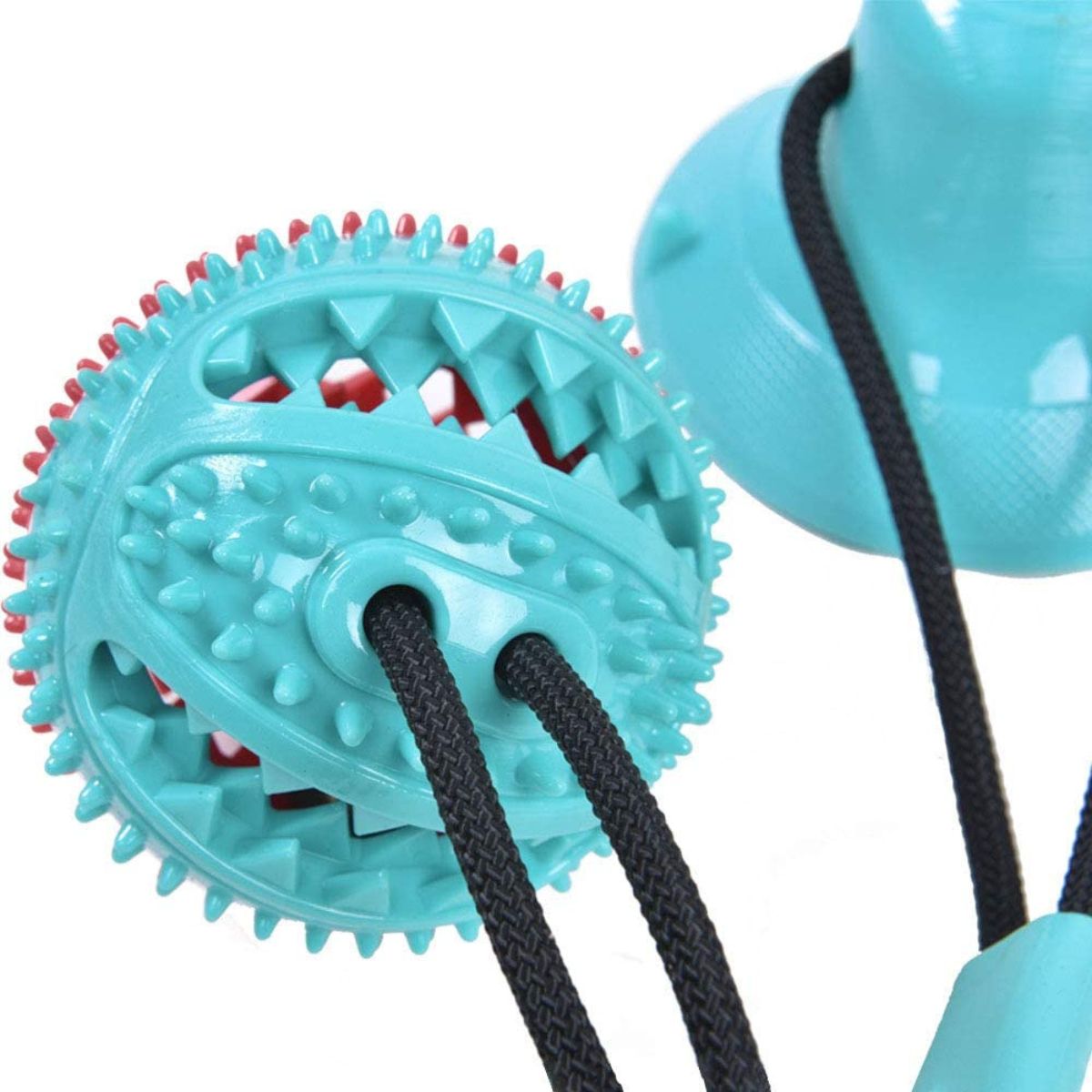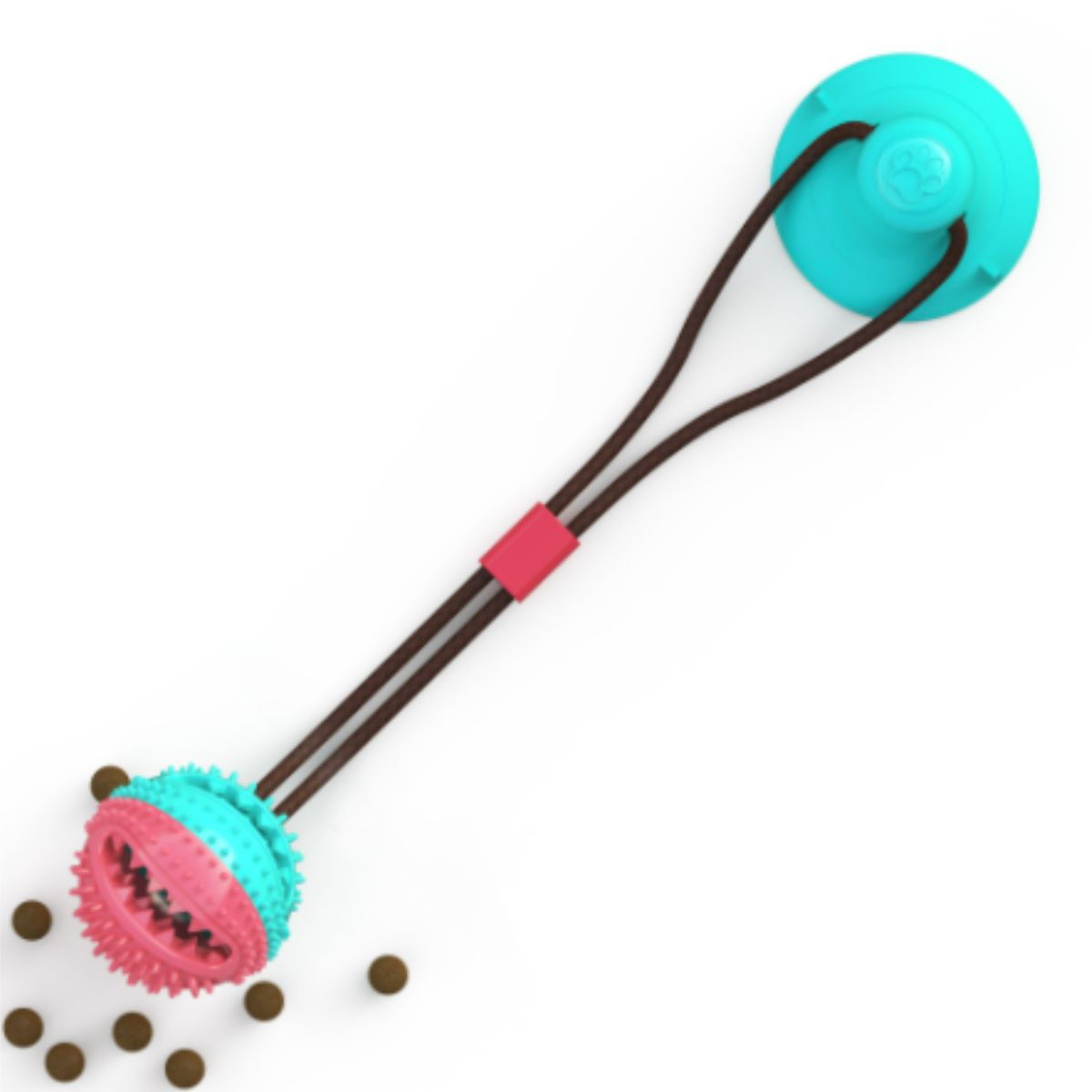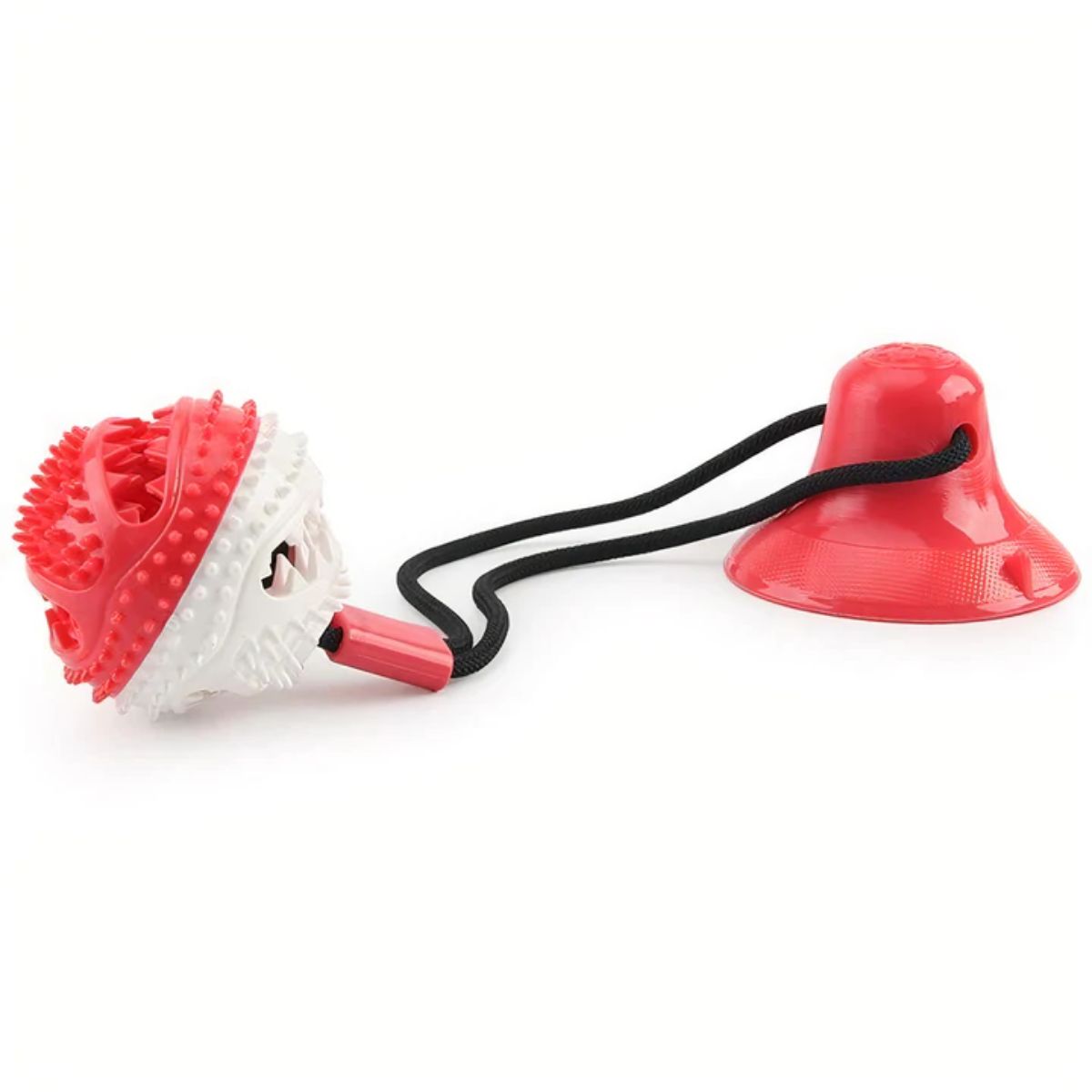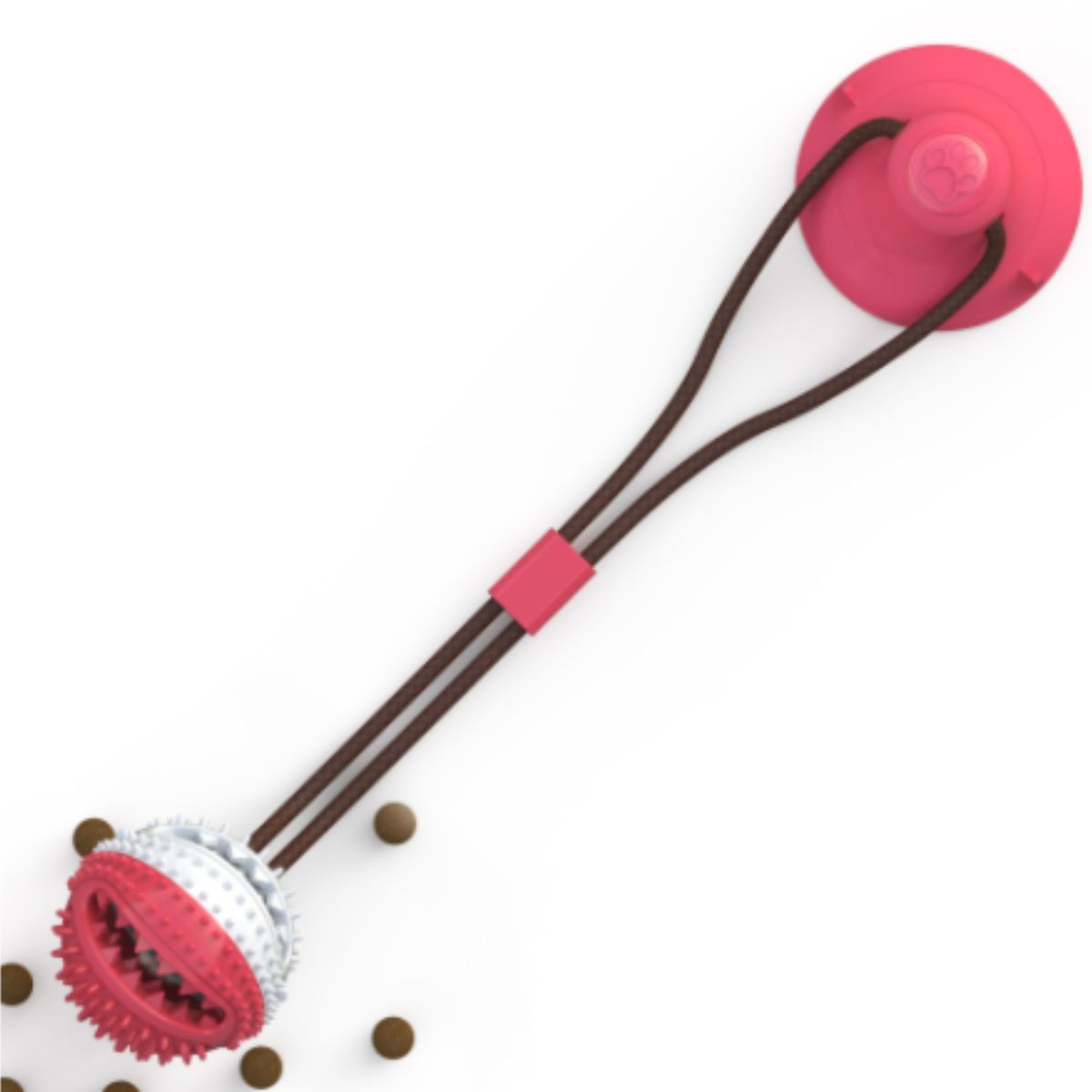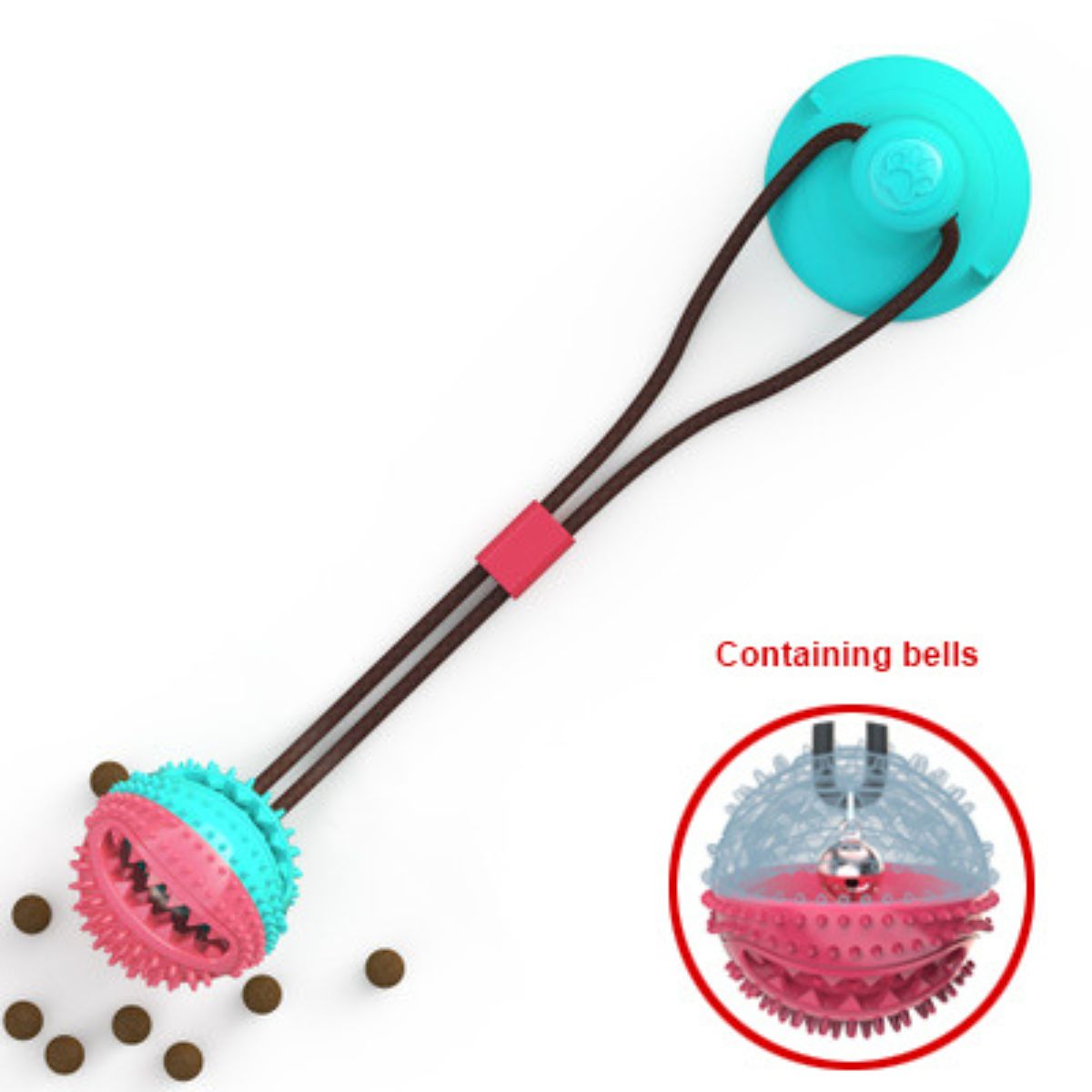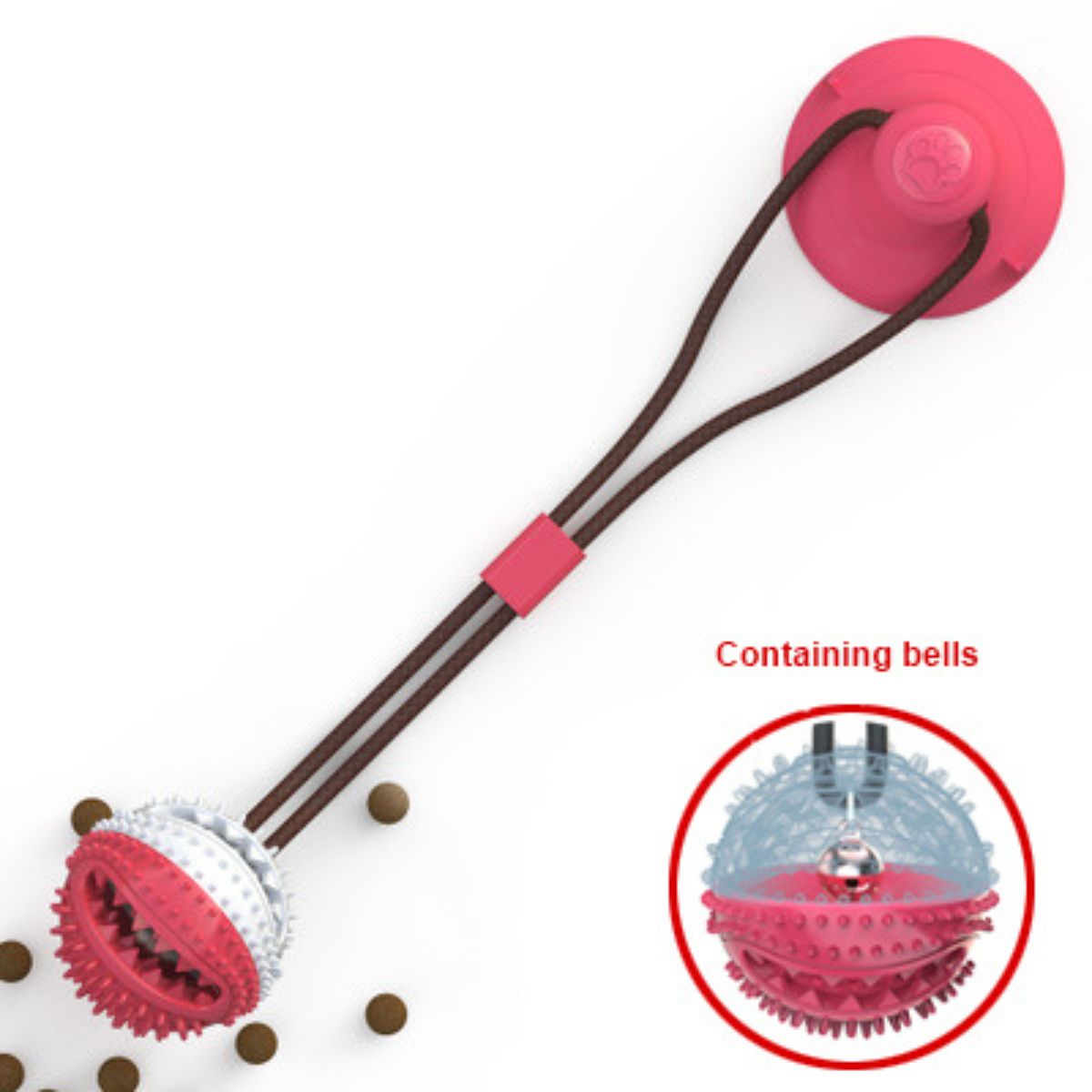 See how other dogs are enjoying their Chewy Ball
Are you tired of your dog chewing on your furniture, shoes, or other personal items?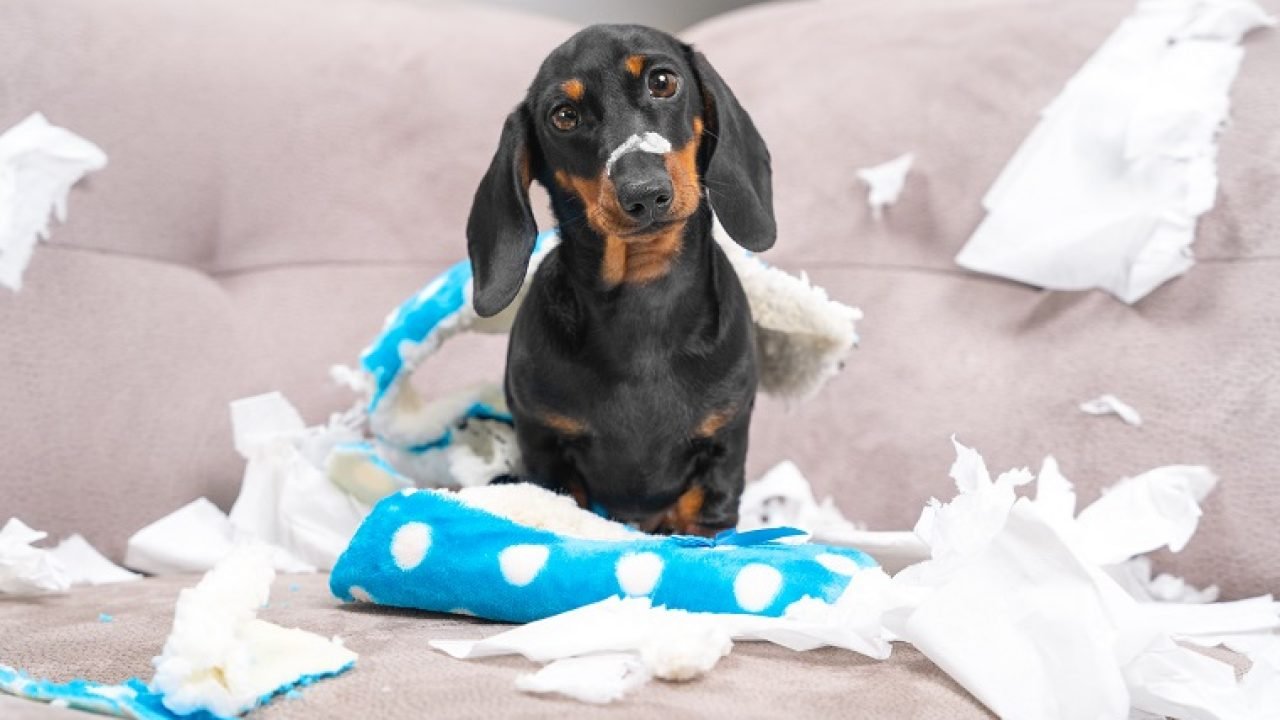 Introduce your furry friend to the Chewy Ball™
A dog tug toy designed to distract your dog from unwanted chewing behaviours, and release pressure on their molars. Plus, it has four places where you can put dog food or snacks, increasing your dog's interest and concentration.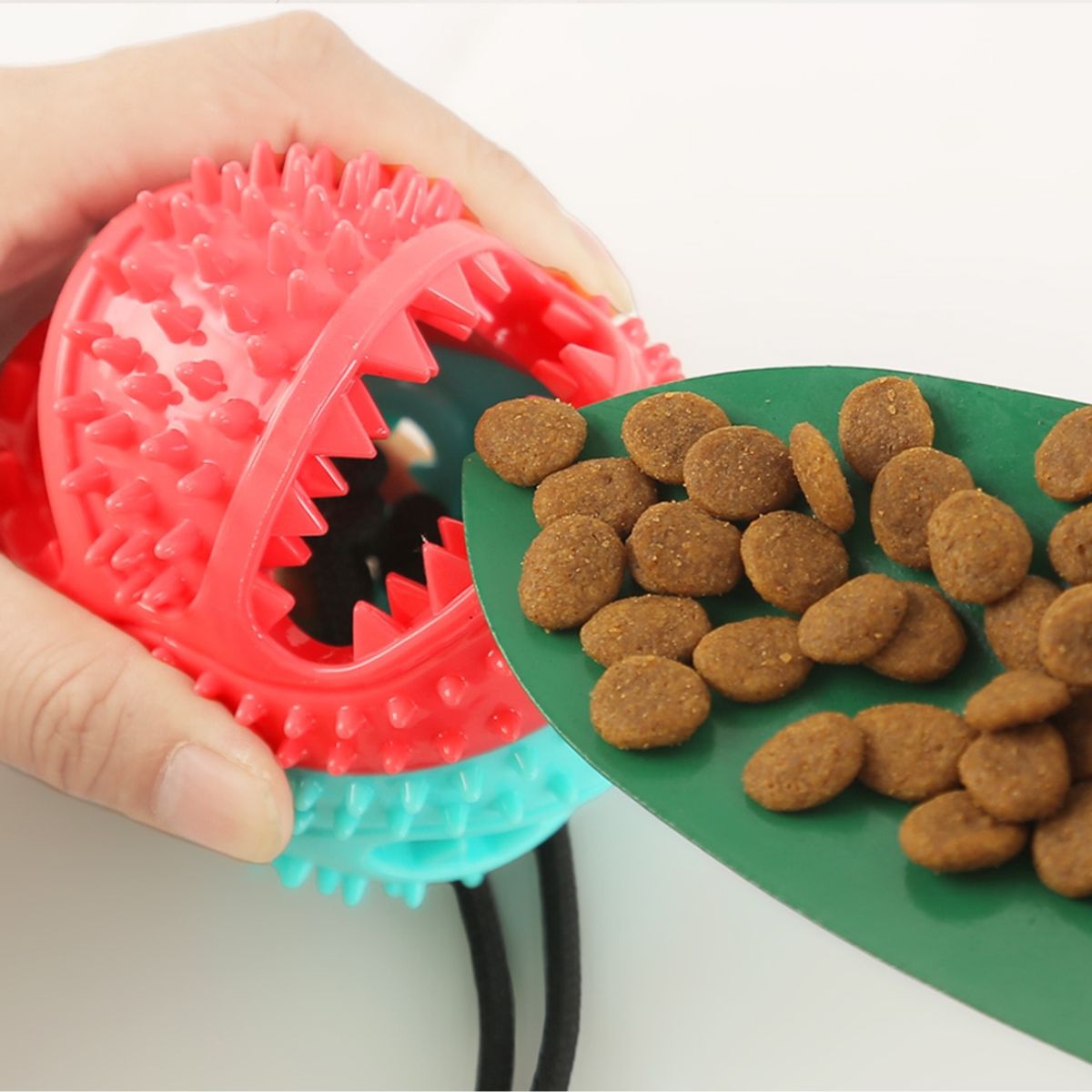 Eliminate Unwanted Chewing Behaviours and Promote Healthy Teeth with the Chewy Ball™
Imagine the relief you'll feel knowing that your dog is occupied and entertained while you go about your day, and the added bonus of promoting healthy teeth and gums without the hassle of teeth brushing.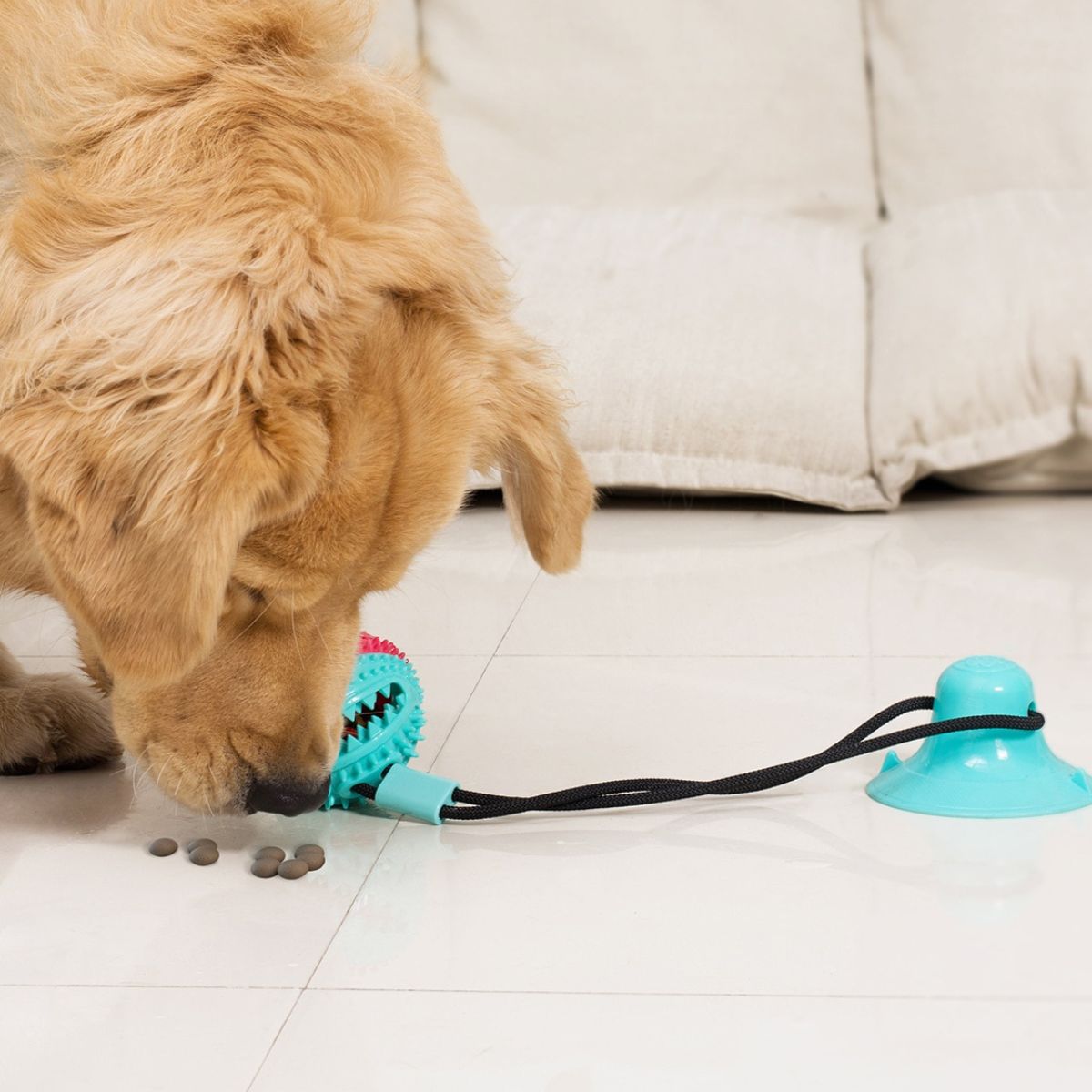 Keep Your Dog Occupied and Entertained All Day Long with the Chewy Ball™
Don't wait any longer, give your dog the gift of endless entertainment and healthy teeth with the Chewy Ball™. It combines a dog's three favourite things – playing fetch, tug-of-war, and doggy treats – keeping your dog occupied all day long. Order now and see the difference it makes in your dog's chewing behaviours and dental health.
Sturdy and engaging for teething puppies.
The inventor of this dog toy is a genius! Bandit is ten weeks old teething. I put a couple if treats inside and between chewing and tugging, it kept him entertained for an hour. I'm sure the nubs are also cleaning his teeth. If he gets bored with the treats inside, I'll try puppy toothpaste.
Great for puppies who love to chew.
My 10 week old chihuahua yorkie loves it!! The bell makes it fun for her.
Remove the bell
Durability is good
Suction power is good if its on a smooth surface
sturdiness is okay depending if we're talking about the ball itself or the rope.
The most annoying thing about this item which is the reason I am giving this a 3 star is because there is a bell inside (this is not a toy for cats for god's sake) xD
she played with it once (see video) then keeps herself more busy with the rope its attached to...
Thou its my personal opinion and my dog is also an Akita which is close to behaving like a cat but for other dogs having a bell inside this toy is not recommended.
We bought this toy for our 5 month old cockapoo. It's the perfect size for her! She managed to get the treats out but it took her quite a while - keeping a puppy occupied is key here even for a half hour! It's very sturdy and even without treats in it she keeps going back to play with it. Note - these types of toys stick very well on vinyl floors or tile but not so well on hard wood planks.
FREE Delivery

FREE Delivery on orders over £28 to UK or Ireland

30 Days Money-Back

Try us for 30 days. Not in love? Full refund according to our Refund Policy