Shipping

We offer free insured shipping for all orders over £28. Order processing takes 1-3 business days before shipment. Once your item/s is dispatched, the estimated delivery time is:

- UK: 6-10 business days
- USA: 7-12 business days
- Australia: 7-18 business days
- Canada: 7-18 business days
- Europe: 7-12 business days
- Rest of the World: 12-20 business days
30 Days Money-Back

We have a 30 Day Money-Back Guarantee Policy upon the day you receive your order!

Please contact the HAPPIER DOGGO team at support@happierdoggo.com, if you are unsatisfied with your order by ANY means!  
View full details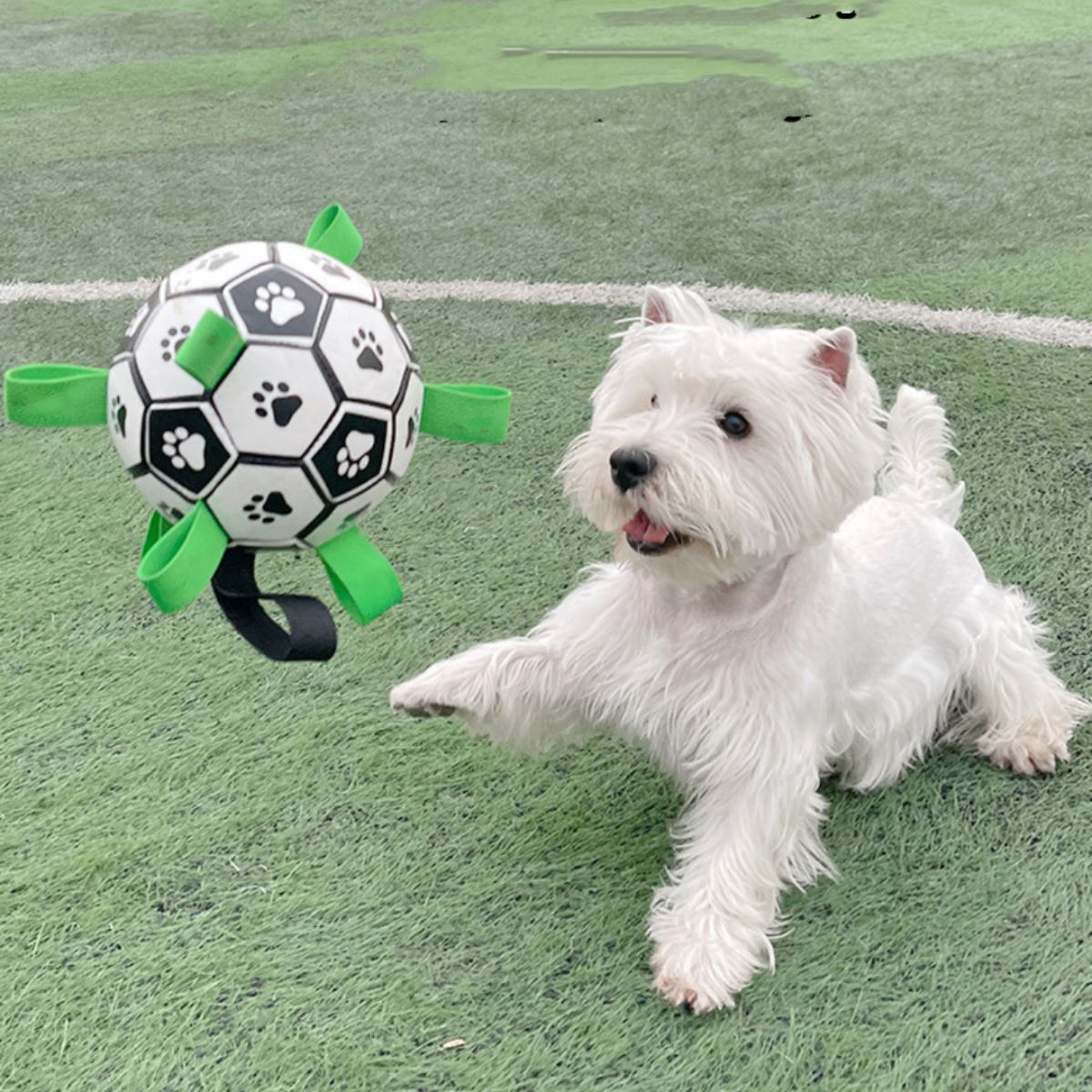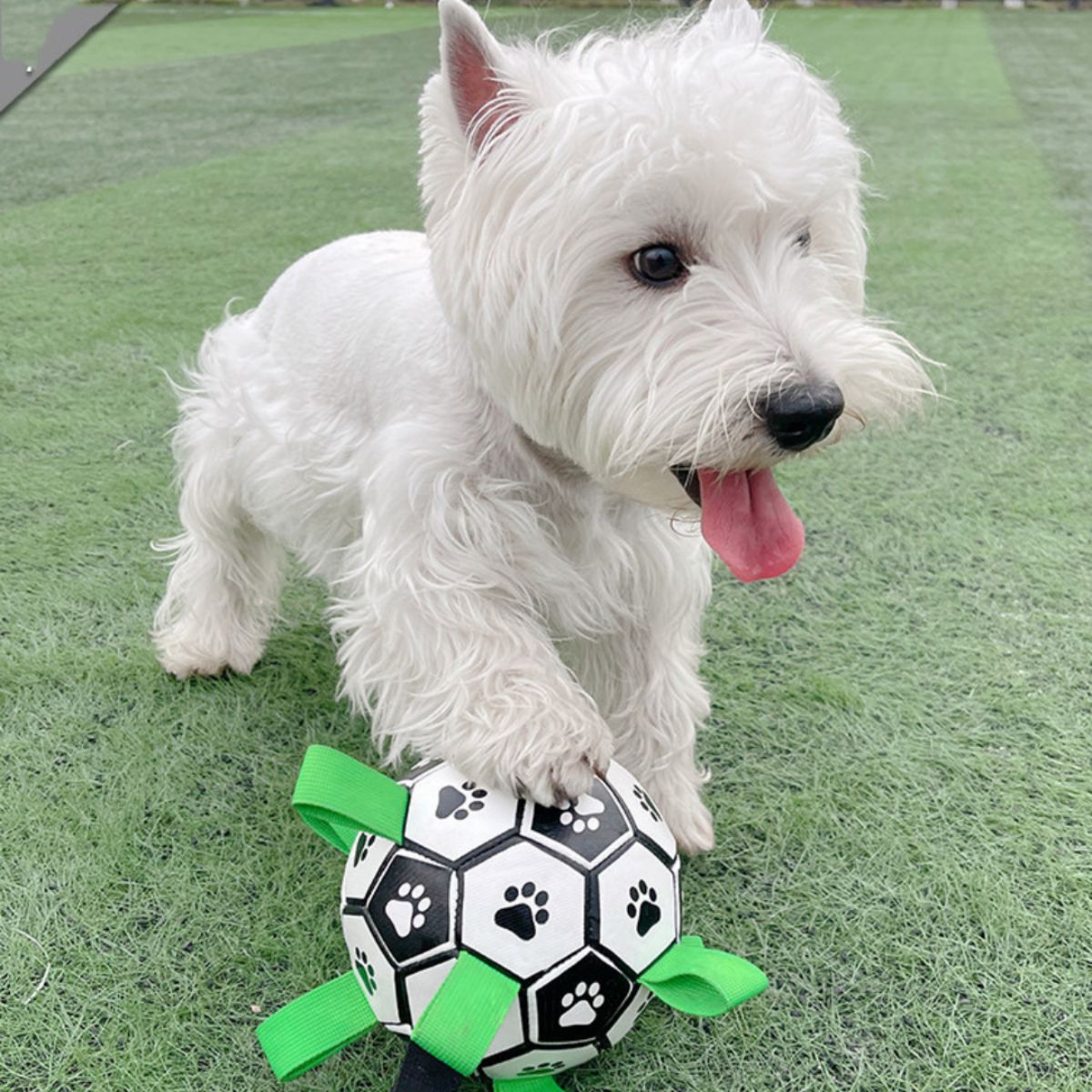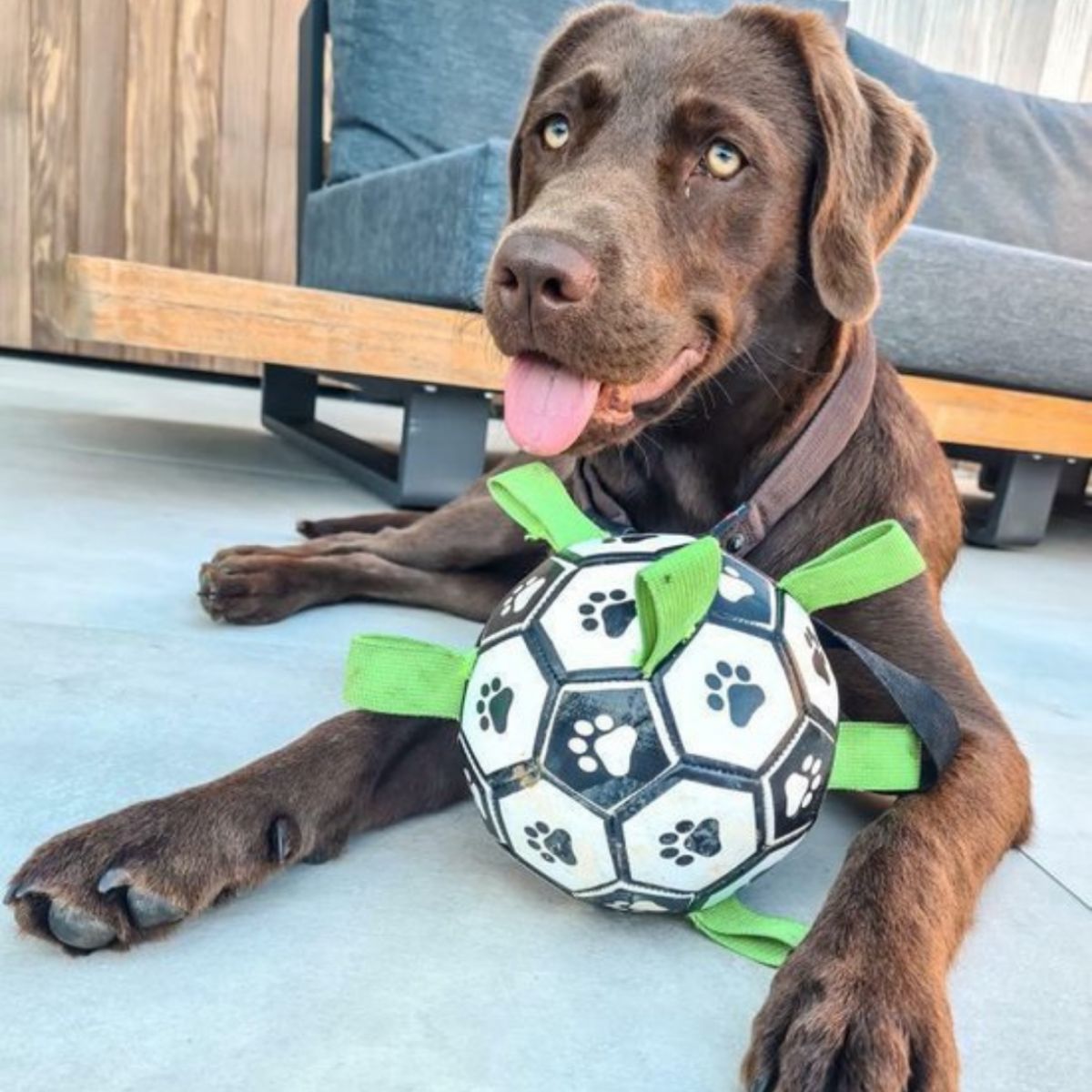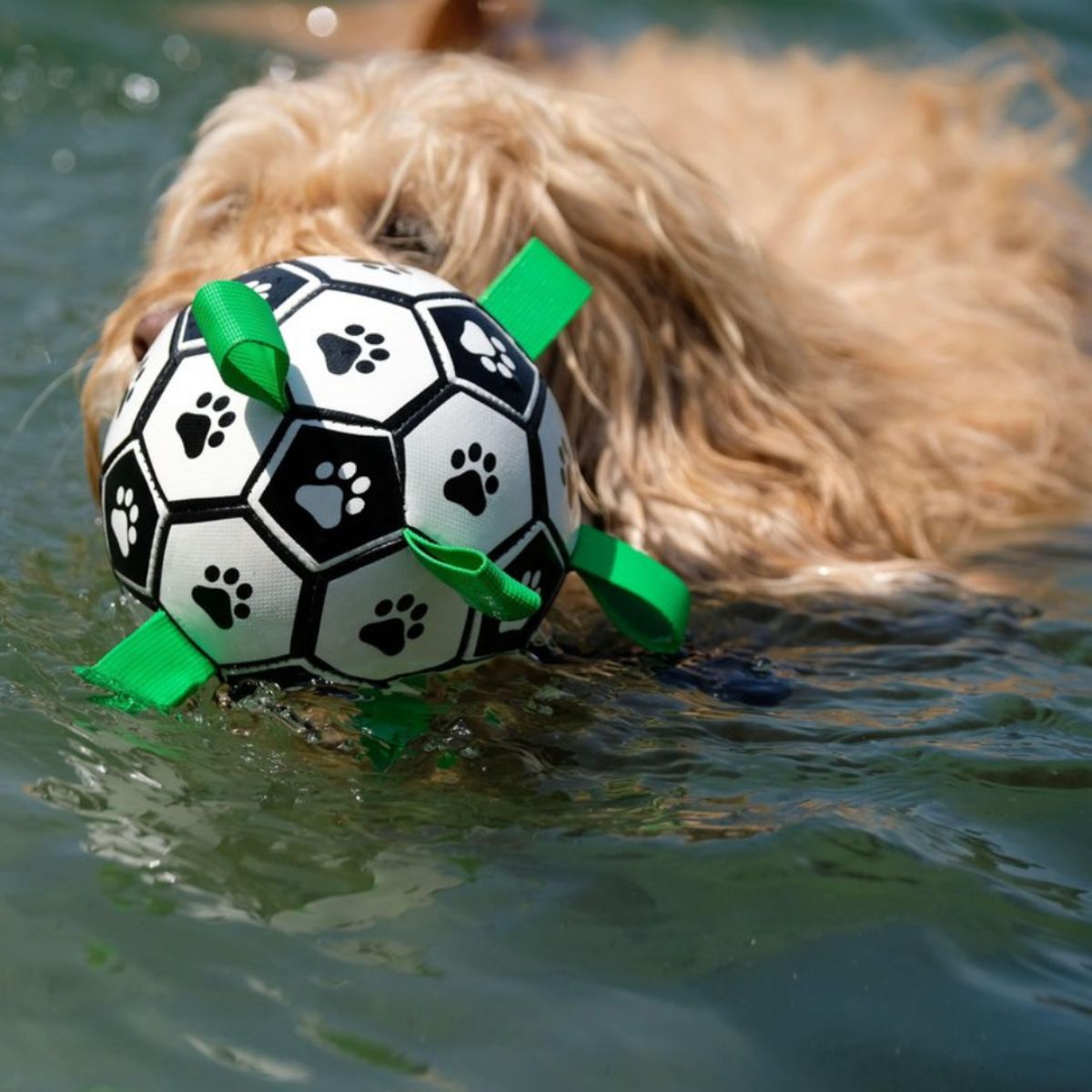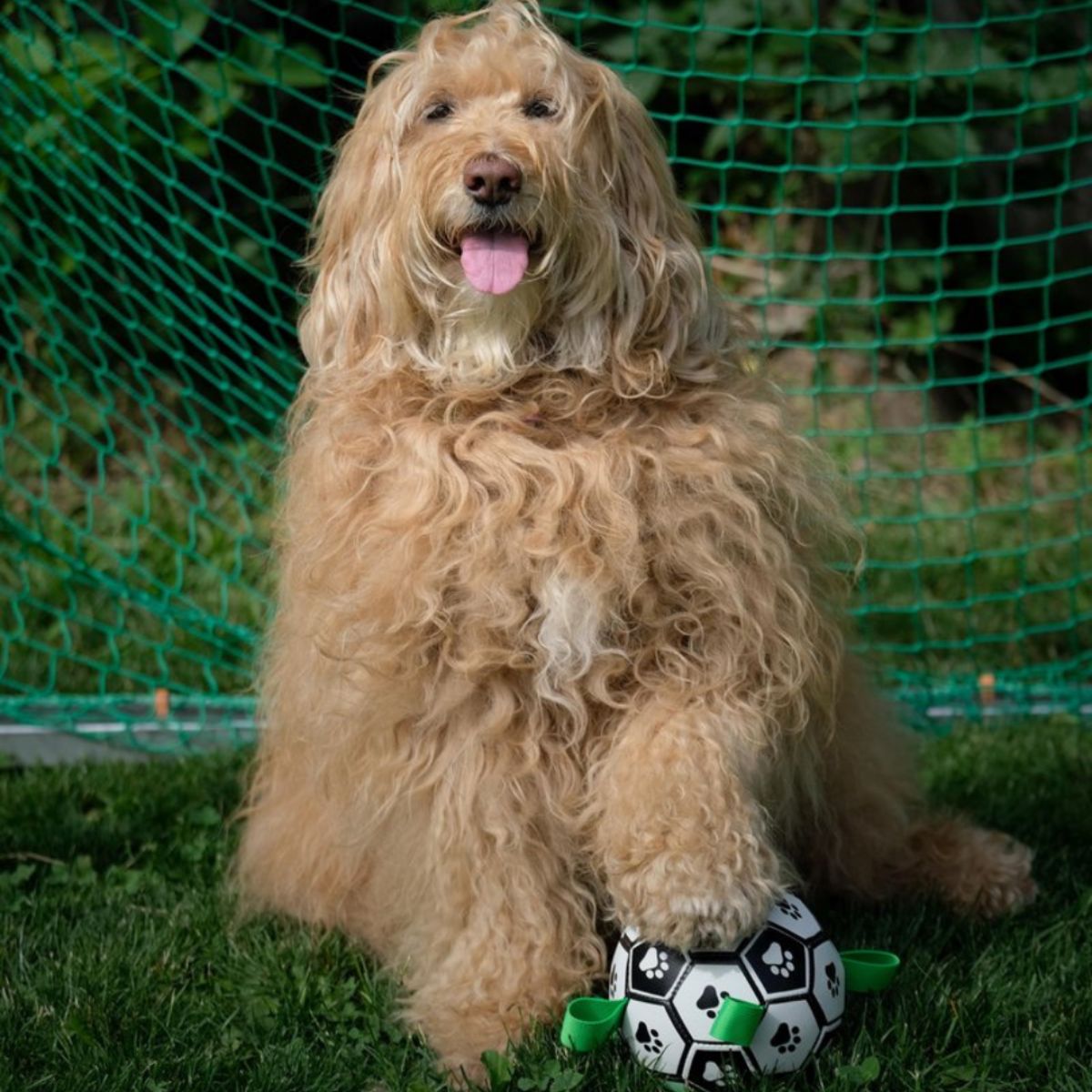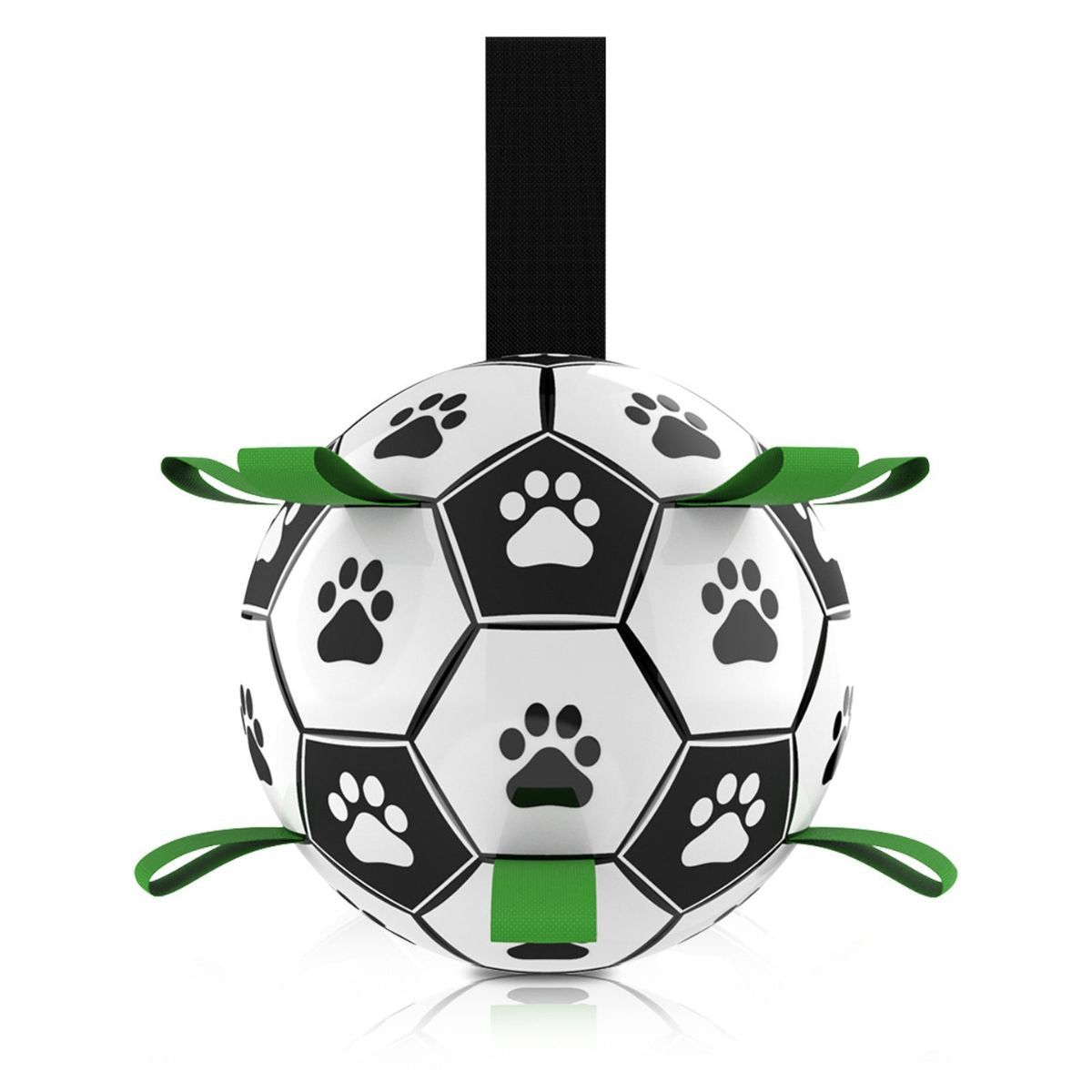 See how other dogs are enjoying their Doggo Ball
Аllow your dog to join exciting soccer games and engage in hours of entertainment with the entire family!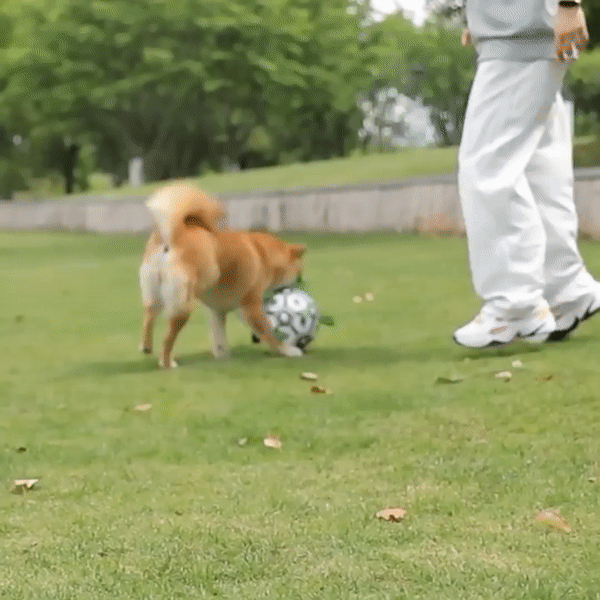 Introduce your furry friend to the Doggo Ball™
An ingenious and interactive ball designed specifically for dogs. The Doggo Ball™ unique design allows easy tugging and tossing.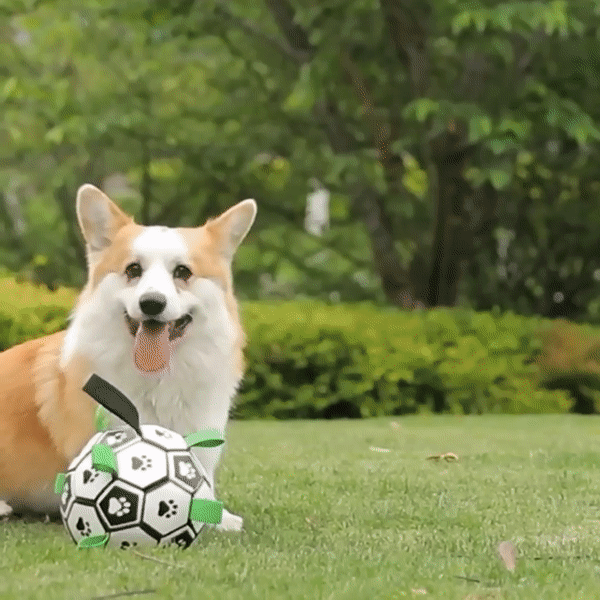 Imagine the joy on your dog's face as they play with the Doggo Ball™
Not only will it provide endless entertainment, but it will also help to strengthen the bond between you and your dog.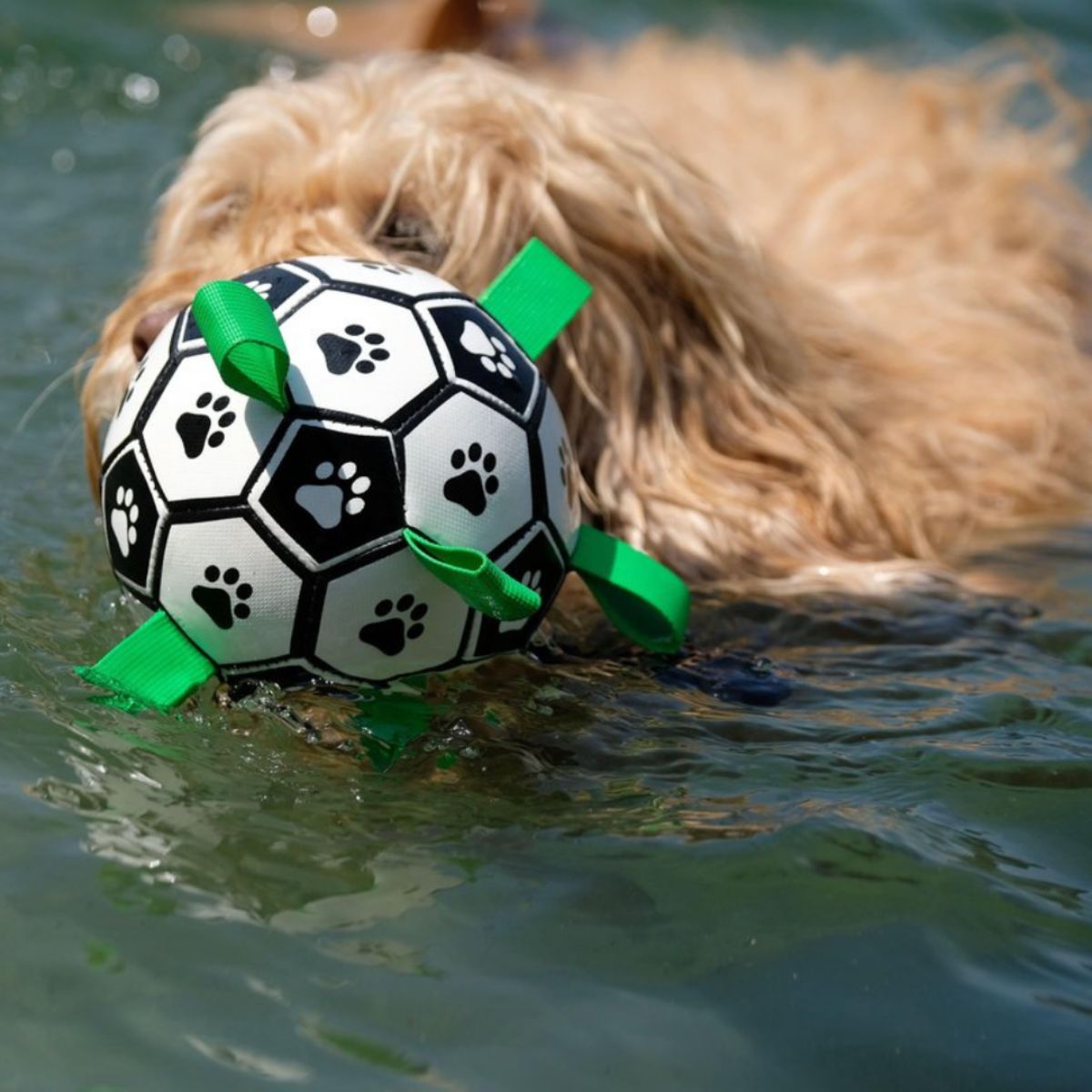 Don't wait any longer, give your dog the gift of endless entertainment with the Doggo Ball™
The Doggo Ball™ floating abilities make it perfect for use in water, whether in swimming pools or at the beach. Order now and watch your dog have the time of their life with the Doggo Ball™.
Really nice toy
My dog really loves playing with the ball inside the house or at the park. It is a nice size and easy to grab for her thanks to the little handles, although is not prepared for aggressive chewers, nevertheless I manage to stop her after the fist one and he keeps playing most of the day.
Frenchie loves it!
Balls don't usually last very long with him but it's still in one piece a month later (even though he has tried many time to puncture it). Great fun and would definitely recommend :)
Harvey loves it
Our 12 yr old Labrador birthday gift. Like a puppy with it. Absolutely loves it. Won't let us play with it though🤣
Long lasting product offering hours of fun leaving a wagging tail and a very happy dog.
This is a great product and Toby our collie has been playing with it non stop! We often spend a fortune buying size 1 footballs which get wrecked or punctured in minutes so its nice to finally have a football that has lasted (for now!). The flaps make it less likely for Toby grab hold of the ball itself and also makes it a great tug toy! Overall great product and would highly recommend!
Hudson's new favourite toy
Considering that most toys last Hudson 10 minutes before he's broken them or killed the squeak this stood up quite well it's only taken him 3 months to chew off all the tabs but the ball is still going and he loves still playing with it so much so I have bought him another one for the summer.
FREE Delivery

FREE Delivery on orders over £28 to UK or Ireland

30 Days Money-Back

Try us for 30 days. Not in love? Full refund according to our Refund Policy